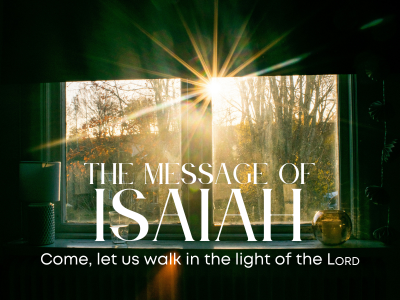 Oct 29, 2023

Grievance and Grace – Isaiah 28-31 – October 29, 2023

This section of Isaiah returns to the exposure of the sins of God's people. Five "woes" reveal the grievance that the Lord has against them. But woven throughout are promises of his grace and the call to repent and to trust him. This is reality. We have sinned and we do sin. But where sin abounds, grace abounds all the more. As the specific grievances of the Lord are put before us, will we be willing to repent and trust in him?

Grace Community Church exists to build spiritually healthy people for ministry in the world. One of the ways that we pursue this mission is by gathering each Sunday for corporate worship, prayer, and biblical teaching. The corporate nature of this gathering is both edifying to the believer and a witness of God's grace to the world. Sermon speaker is Scott Patty unless otherwise noted.