The Women's Ministry at Grace Community Church exists to help fulfill the mission statement of Grace Community Church: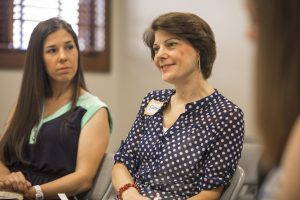 "To build spiritually healthy people for ministry in the world." Our primary aim is to cultivate a culture of disciple-making, and to challenge and equip each other to 'do ministry' wherever God has us today. Gather with us around targeted discipleship topics that will inform and encourage your faith and outreach. Use your gifts to serve and strengthen the church family, or volunteer in one of our local strategic partnerships. We hope you will join us as we each work to connect, disciple and care for one another.
For more information about the Women's Ministry at Grace, email Elaine Atchison at eatchison@gccnashville.org.