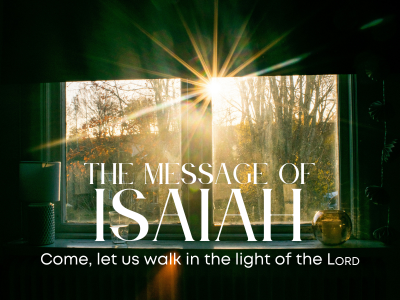 Oct 15, 2023

The Judgment of The World – Isaiah 13-24 – October 15, 2023

A common misunderstanding about God is that he is Lord over only those who profess him to be, and that they are the only ones accountable to him. But Isaiah, and all the Bible, reveals that God is Lord of all; every person and all nations. He is the creator of all, all are accountable to him, and he will judge all. Regardless of which religion one identifies with, or whether one identifies with none, it is to the LORD God that each person will give account. The only way to rejoice at the judgment is to be united to the One who took our judgment upon himself. By faith in Jesus we will sing of the glory of the Righteous One.

Grace Community Church exists to build spiritually healthy people for ministry in the world. One of the ways that we pursue this mission is by gathering each Sunday for corporate worship, prayer, and biblical teaching. The corporate nature of this gathering is both edifying to the believer and a witness of God's grace to the world. Sermon speaker is Scott Patty unless otherwise noted.