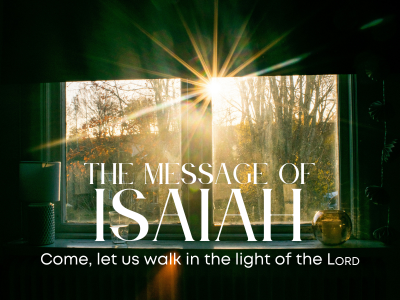 Oct 01, 2023

The Reign of the Messiah – Isaiah 11 – October 1, 2023

On earth kings and kingdoms fail, and people are unfaithful. Into this darkness comes the hopeful message of a Messiah who will someday rule in a new way and in a new world. See him in this chapter of Isaiah. Let your heart trust him and take courage. Set your sights on that day and live today by faith.

Grace Community Church exists to build spiritually healthy people for ministry in the world. One of the ways that we pursue this mission is by gathering each Sunday for corporate worship, prayer, and biblical teaching. The corporate nature of this gathering is both edifying to the believer and a witness of God's grace to the world. Sermon speaker is Scott Patty unless otherwise noted.