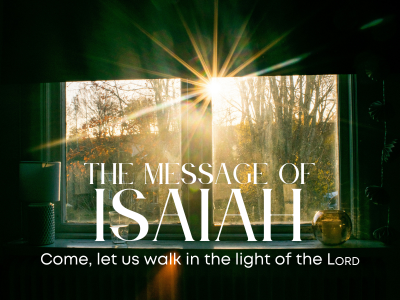 Sep 10, 2023

The Message and The Messenger of the Lord – Isaiah 6 – September 10, 2023

The Lord had a message for his people and he raised up Isaiah to be his messenger. The convicting, cleansing, and calling work of the Lord in Isaiah's life provides a pattern for Christians and the church today. May the Lord grant us a fresh vision of his holiness and the forgiveness of our sin through Christ. May we say with Isaiah, "Here I am. Send me."

Grace Community Church exists to build spiritually healthy people for ministry in the world. One of the ways that we pursue this mission is by gathering each Sunday for corporate worship, prayer, and biblical teaching. The corporate nature of this gathering is both edifying to the believer and a witness of God's grace to the world. Sermon speaker is Scott Patty unless otherwise noted.