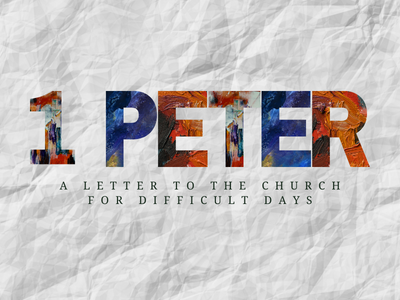 Jun 11, 2023

To The Elders – 1 Peter 5:1-5 – June 11, 2023

"Feed my sheep," Jesus said to Peter just before he ascended into heaven. Peter carried out his ministry to the sojourning and suffering congregations with these words ringing in his ears. Now, he is passing the exhortation on to elders who will do the same. In this passage, the elders are told what to do, and the spirit in which they are to do it. They are reminded that they serve the chief Shepherd, Jesus. The congregation hears the message to the elders and joins them in prayer, humility, and cooperation for the glory of God.

Grace Community Church exists to build spiritually healthy people for ministry in the world. One of the ways that we pursue this mission is by gathering each Sunday for corporate worship, prayer, and biblical teaching. The corporate nature of this gathering is both edifying to the believer and a witness of God's grace to the world. Sermon speaker is Scott Patty unless otherwise noted.