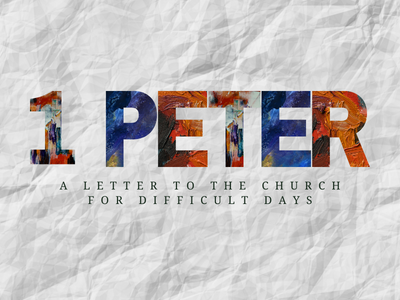 May 28, 2023

Arm Yourselves for Suffering – 1 Peter 4:1-6,12-19 – May 28, 2023

Some level of suffering is inevitable for the follower of Christ. This passage exhorts Christians to arm themselves with the attitude of Christ for the purpose of suffering. These mindset munitions include living for the will of God, rejoicing in our partnership with Christ, and entrusting our souls to our Creator. Let's prayerfully think on these things until they become the attitudes of our hearts

Grace Community Church exists to build spiritually healthy people for ministry in the world. One of the ways that we pursue this mission is by gathering each Sunday for corporate worship, prayer, and biblical teaching. The corporate nature of this gathering is both edifying to the believer and a witness of God's grace to the world. Sermon speaker is Scott Patty unless otherwise noted.