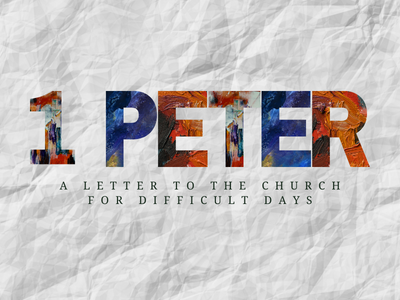 May 14, 2023

The Honorable Response to Suffering for Righteousness – 1 Peter 3:8-18 – May 14, 2023

Christian sojourners are citizens of Christ's kingdom who live in the world. This will bring some level of suffering to the ones who remain faithful to Christ. When we suffer for righteousness sake, there is a way to respond that brings honor to Christ, keeps us out of the cycle of evil, and is used by God to bring people to repentance and faith in him. Christ himself suffered in this way. We follow in his steps.

Grace Community Church exists to build spiritually healthy people for ministry in the world. One of the ways that we pursue this mission is by gathering each Sunday for corporate worship, prayer, and biblical teaching. The corporate nature of this gathering is both edifying to the believer and a witness of God's grace to the world. Sermon speaker is Scott Patty unless otherwise noted.