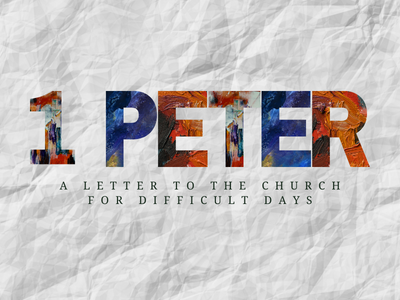 Mar 05, 2023

Love One Another – 1 Peter 1:22-2:3 – March 5, 2023

The command to love one another is one of the most basic commands in the Bible. But the reason and resources to love are not often understood. We love one another because we have been born again. We love one another from the power of a new and purified life. Love is a characteristic of a holy life. Love is produced by the living and abiding word of God. Today, we rejoice in the gift of new life and remember to love one another.

Grace Community Church exists to build spiritually healthy people for ministry in the world. One of the ways that we pursue this mission is by gathering each Sunday for corporate worship, prayer, and biblical teaching. The corporate nature of this gathering is both edifying to the believer and a witness of God's grace to the world. Sermon speaker is Scott Patty unless otherwise noted.