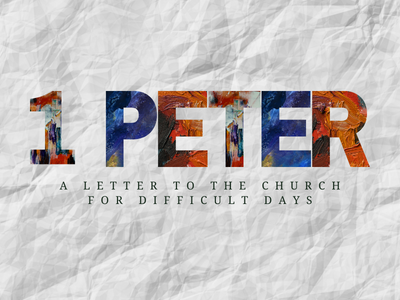 Jan 29, 2023

Joy in the Testing of Our Faith – 1 Peter 1:6-9 – January 29, 2023

In the various trials of life that test our faith, from where does our joy come? Our joy comes from God; his great mercy toward us in Christ, his work in us to conform us to the image of Christ, and his promise to get us all the way to praise, glory, and honor through genuine faith in Christ. Today we see God's mercy in the context of our trials. We gain a new perspective on our trials in light of God's grace. May the Lord encourage our faithfulness to him through his word.

Grace Community Church exists to build spiritually healthy people for ministry in the world. One of the ways that we pursue this mission is by gathering each Sunday for corporate worship, prayer, and biblical teaching. The corporate nature of this gathering is both edifying to the believer and a witness of God's grace to the world. Sermon speaker is Scott Patty unless otherwise noted.