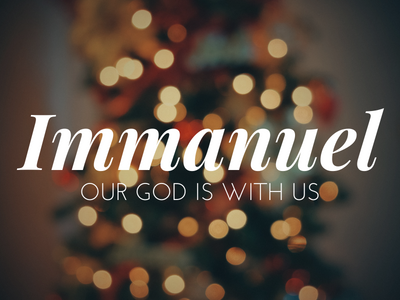 Dec 25, 2022

Immanuel: God Is With Us In Our Sorrows and Sufferings – Matthew 2 – December 25, 2022

The birth of Jesus did not end the sorrows and sufferings in this life, nor does God spare his children from them. But the followers of Christ do enjoy the sure hope that God is with us. In all things God is fulfilling his purposes for us. Nothing will separate us from his love and care. He will get us home where no sin or sorrow will grow, nor will the curse be found. Take heart, the Lord is with you.

Grace Community Church exists to build spiritually healthy people for ministry in the world. One of the ways that we pursue this mission is by gathering each Sunday for corporate worship, prayer, and biblical teaching. The corporate nature of this gathering is both edifying to the believer and a witness of God's grace to the world. Sermon speaker is Scott Patty unless otherwise noted.