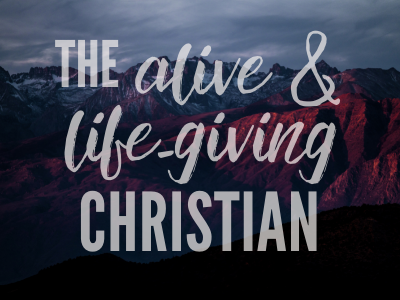 Jun 21, 2021

The Alive and Life-Giving Christian – Psalm 1 – June 20, 2021

God has put before our eyes the vision of what he intends to make of us by his grace. In Psalm 1, the image of a healthy and flourishing tree is designed to stir our imagination for the kind of Christian we are becoming. By God's grace in Christ and through the graces of his Word, we are spiritually alive, showing evidence of that life and giving life to others. This vision from God forms the mission of our lives and determines the commitments we make.  Today, let's see, determine, and decide for God's vision of us.

Grace Community church exists to build spiritually healthy people for ministry in the world. One of the ways that we pursue this mission is by gathering each Sunday for corporate worship, prayer, and biblical teaching. The corporate nature of this gathering is both edifying to the believer and a witness of God's grace to the world. Sermon speaker is Scott Patty unless otherwise noted.