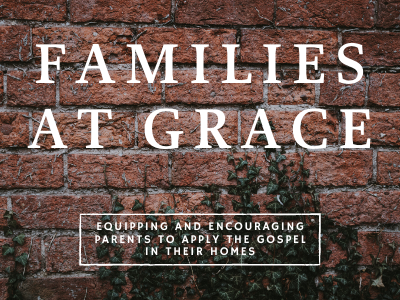 26 Jan

Baptism and Your Child – Families at Grace Podcast – January 26, 2021

In this episode, Josh and Jason discuss what we believe about baptism, why it is important for your child's discipleship, and how parents can address some common questions they encounter on this journey.  Below are some resources we hope are helpful to you as you shepherd your children during this season.

The Families at Grace Podcast seeks to equip and encourage parents as they apply the gospel in their homes. Each episode is hosted by Josh Hussung, the Pastor of Youth and Families, and Jason Miller, the Pastor of Children and Families.