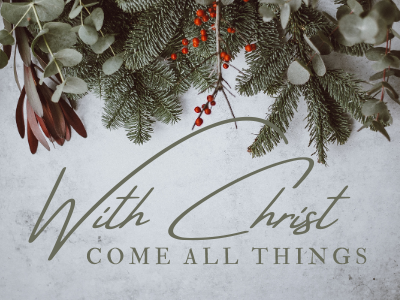 18 Dec

With Christ Comes A Father and A Family – John 1:1-18 – December 20, 2020

With Christ comes the right to become the children of God. The eternal Son of God took on human flesh and laid his body down on the cross for our sins. When we who are flesh believe and receive Christ, we are taken into the eternal family of God with him as our Father. Today we hear and heed the call to faith in Christ. We consider the rights, responsibilities, and comforts of being the children of God. We leave praying that this grace will spread to more and more people, increasing thanksgiving to the glory of God.

Grace Community church exists to build spiritually healthy people for ministry in the world. One of the ways that we pursue this mission is by gathering each Sunday for corporate worship, prayer, and biblical teaching. The corporate nature of this gathering is both edifying to the believer and a witness of God's grace to the world. Sermon speaker is Scott Patty unless otherwise noted.