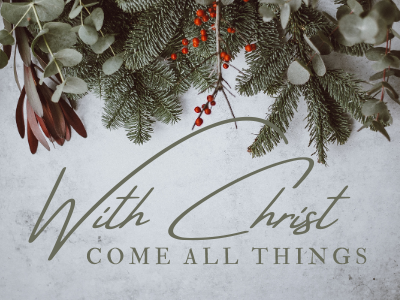 13 Dec

With Christ Comes Fruitfulness in Life – John 15:1-17 – December 13, 2020

The glory of God on earth today is most clearly seen in a fruit-bearing people who abide in Christ. When Christ came, he did everything necessary for his people to bear fruit. He was crucified for our sins to provide forgiveness. He gave us his Spirit to provide life. He called us to himself to conform us to his image and commission us for his will. Now, we abide in him and he abides in us. From his life within we bear the fruit of love and obedience. Today we pray to receive all things that come with Christ that we may bear fruit and glorify God.

Grace Community church exists to build spiritually healthy people for ministry in the world. One of the ways that we pursue this mission is by gathering each Sunday for corporate worship, prayer, and biblical teaching. The corporate nature of this gathering is both edifying to the believer and a witness of God's grace to the world. Sermon speaker is Scott Patty unless otherwise noted.