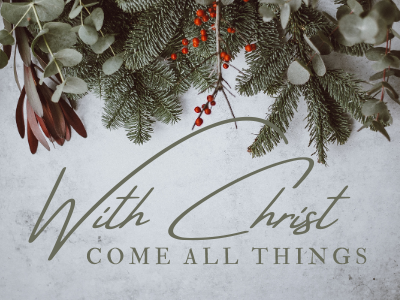 22 Nov

With Christ Come All Things – Romans 8:31-32 – November 22, 2020

The world is full of evidences of the generosity of God. But no gift demonstrates God's giving and gracious heart more than his own Son, Jesus Christ. If God gave his Son for us, we can be assured that he will give us all things needed to know, love, and follow Christ. All things necessary to be conformed to Christ's image are ours. In Christ all things work together for our good, and in all things we are more than conquers through him who loved us.

Grace Community church exists to build spiritually healthy people for ministry in the world. One of the ways that we pursue this mission is by gathering each Sunday for corporate worship, prayer, and biblical teaching. The corporate nature of this gathering is both edifying to the believer and a witness of God's grace to the world. Sermon speaker is Scott Patty unless otherwise noted.