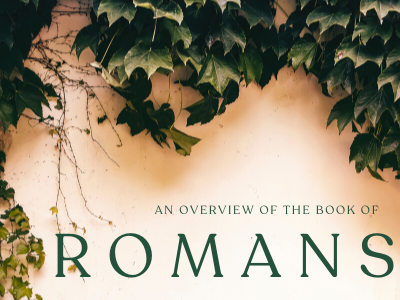 11 Oct

Live According to the Spirit – Romans 8:1-13 – October 11, 2020

Romans 8 begins with the great declaration that there is no condemnation for those who are in Christ Jesus. It ends with another declaration that nothing will separate us from the love of God that is in Christ Jesus. And in the middle, this chapter guides us in the life of the Spirit. We are saved from sin's condemnation and secure in God's love. Now, we live according to the Spirit. The Spirit lives in every Christian as the presence of Christ in us. The Spirit makes us spiritually alive to God. The Spirit gives us the power to put to death sin in our bodies and live in positive obedience to God. The Spirit, who is life, brings us into the enjoyment of the life of God now as we move toward the life to come. Today, let's talk about how to live according to the Spirit.

Grace Community church exists to build spiritually healthy people for ministry in the world. One of the ways that we pursue this mission is by gathering each Sunday for corporate worship, prayer, and biblical teaching. The corporate nature of this gathering is both edifying to the believer and a witness of God's grace to the world. Sermon speaker is Scott Patty unless otherwise noted.