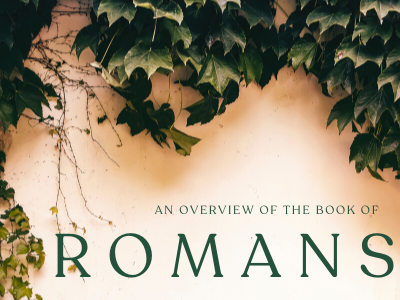 04 Oct

How God Delivers Us from The Power of Sin – Romans 8:1-4 – October 4, 2020

We have already heard the devastating news that through sin death spread to all people because all have sinned. We know from experience the power of sin in our lives. Now we cry with the Apostle Paul, "Who will deliver us from this body of death?" The gospel tells us that God himself has done the work to deliver us from the power of sin. He sent his Son to break sin's condemnation by the power of his cross. He gave us the Holy Spirit to break sin's dominance by his power now at work in us. Let us live in freedom from sin by the daily reminder of the cross of Christ, and the daily surrender to the leadership of the Spirit.

Grace Community church exists to build spiritually healthy people for ministry in the world. One of the ways that we pursue this mission is by gathering each Sunday for corporate worship, prayer, and biblical teaching. The corporate nature of this gathering is both edifying to the believer and a witness of God's grace to the world. Sermon speaker is Scott Patty unless otherwise noted.