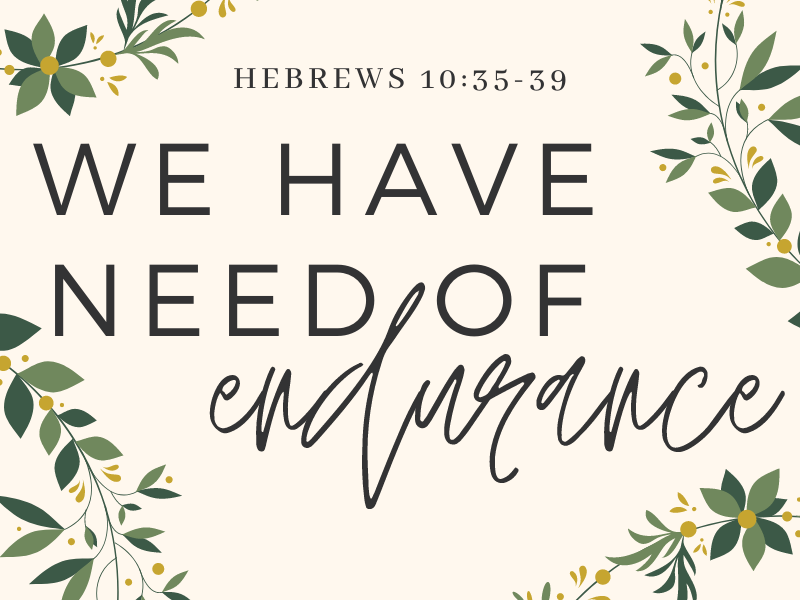 25 Sep

We Have Need of Endurance – Hebrews 10:35-39 – September 25, 2020

Christ has made the way to God. He has brought us with him into God's presence by his death on our behalf. Now Christ stands with us before God and over us as the people of God. We have come to Christ by faith as the Spirit of God has drawn us to him. There is great reward and the promise of life that awaits us. So, let us endure! Let us remain in Christ, with Christ's people, and in the things of Christ which will matter in eternity. The Christian and the congregation that endures will be of great benefit to people in times of turmoil. When God turns their hearts to Christ, we will be standing with Christ to welcome them as we ourselves have been welcomed by him.

Grace Community church exists to build spiritually healthy people for ministry in the world. One of the ways that we pursue this mission is by gathering each Sunday for corporate worship, prayer, and biblical teaching. The corporate nature of this gathering is both edifying to the believer and a witness of God's grace to the world. Sermon speaker is Scott Patty unless otherwise noted.