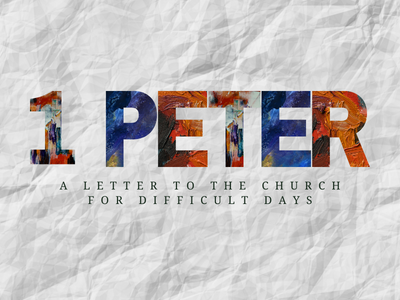 May 21, 2023

The Power of Christ in Our Suffering – 1 Peter 3:18-22 – May 21, 2023

Jesus suffered in our place so that we would be made right with God, and is now exalted and above all things. Christians find strength in this Good News, knowing that He has rescued us from sin and death, and will come again to rescue us forever. While we wait for his return, Jesus is actively involved in our obedience through the Holy Spirit, helping us provide a witness to those around us.

Grace Community Church exists to build spiritually healthy people for ministry in the world. One of the ways that we pursue this mission is by gathering each Sunday for corporate worship, prayer, and biblical teaching. The corporate nature of this gathering is both edifying to the believer and a witness of God's grace to the world. Sermon speaker is Scott Patty unless otherwise noted.