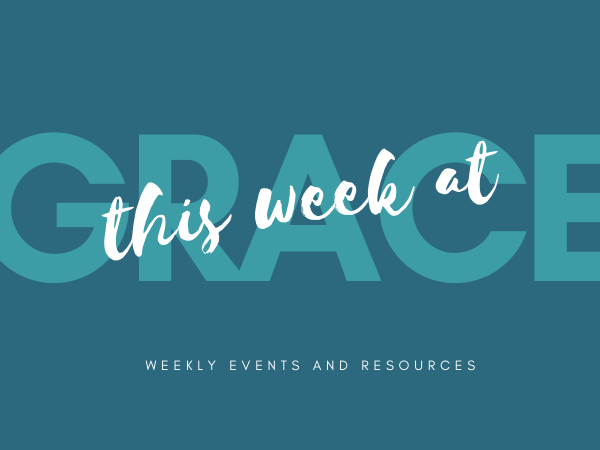 13 Jan

January at Grace
January at Grace
Register for Sunday Childcare
Grace is no longer requiring registration for Sunday morning worship services. However, registration is required for infant-PreK childcare and elementary worship gatherings (K-5th). Please register your children here.
Member Information Meeting | January 13
All are invited to join us tomorrow at 6:30pm for our quarterly Member Information Meeting. 2020 financial reports will be given in addition to looking forward to what 2021 holds. We will simulcast the meeting in The Loft, where face coverings will be required. A recording of the meeting is available upon request.
Cross Conference | January 15-16
High school and college students are invited to the Cross Conference, to be held at the church this weekend. We will consider the most loving cause in the universe: making the name of Jesus known in every corner of the world. Find all other information and register here.
Resources
Devoted to Prayer in 2021
Our January prayer guide is available now! Join us as we read and pray through Romans 12. This chapter of the Bible will lead us to pray about our relationships with the God of mercy, with our brothers and sisters in Christ, and with the world in which we live. You can view the guide here or pick it up on at the Welcome Center on Sunday morning.
Words of Grace Podcast
Scott and Justin continue to dive into their discipleship series. This week's discussion centers on discipleship within the local church. How do we mutually disciple one another when we disagree on certain issues? You can listen to it online here.
Prayer and Care Requests
If you have a prayer or care request, please use this link to submit it.